Year 1J
Welcome to Year 1!
We are so excited to be welcoming you all back after the Christmas holidays. We hope you are all as excited as us to be starting a new term in Year 1. We have got lots of exciting things planned and will be doing lots of new learning.
Your teacher is Mrs Jones. Sometimes Miss Proudlove will teach you too!
Our Learning in the Spring Term
This term our learning is based around the books The Lion Inside
by Rachael Bright and The Curious Case of the Missing Mammoth by Ellie Hattie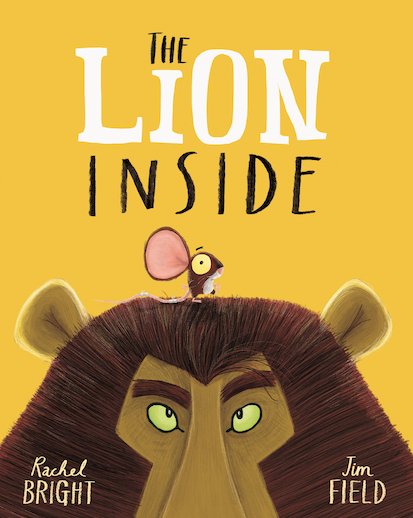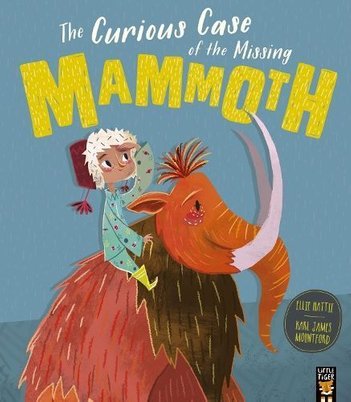 ________________________________________
Reminders & Preparation
PE on Mondays and Fridays - please send your child in PE kit on these days. For uniform guidelines - see the main website.
Coats - even in good weather, please send your child's coat in. It may simply hang on the pegs BUT in the event of a weather change, it means your child can keep warm and dry.
Water bottles - Please send in a water bottle for your child daily. Before the following day begins, please wash and refill your childs bottle. NO JUICE. Please DO NOT put water bottles into book bags as they leak all over our reading books!
Bookbags - Please bring in books/bookbags every day and these are kept in drawers. We aim to hear your child read weekly. In bookbags there will be - 1 x reading for pleasure book, to develop a love of reading and 1 x Phonetic text, to develop the mechanical skills needed to be a good reader. Should you feel your child has exhausted their reading for pleasure text and they can confidently answer questions about the story, we will check/swap the text at our earliest convenience but please be patient as we are busy teaching lessons and helping the children all day and it can be tricy on some days!!
____________________________________________________________________
Learning Intentions:
Here is an overview of the learning we hope will take place this term!!
Spring 1
Science

Animals including Humans

Design Technology


Designing & making an African Tribal Mask

MFL

KS1 explorers

Epiphany

P.E

Gymnastics
Mondays & Fridays – Please wear PE kit

Geography

Where do animals live around the World (Seasons, weather and Climate)

R.E

What did Jews believe about God?

What do Jews believe about creation?

Computing

We are painters (paint package)

Music
Spring 2
Science

Animals including Humans

Art


Artist comparison study

MFL

KS1 explorers

Farm animals & plant pot story

P.E

Invasion games
Mondays & Fridays – Please wear PE kit

History

How have toys changed over time?

R.E

Who do Christians follow?

Why is Jesus important to Christians?

Computing

We are collectors (retrieving images from the internet)

Music
_____________________________________________________________________
Spellings & Word Recognition
This is a list of regular and irregular words that we would like our children to learn whilst in Year 1.
Feel free to practise these at home in any way you want but here are some examples:
Use chalks in the garden
Use water and paintbrushes outside
On a steamy shower panel whilst keeping clean!
Type into a word document
Use special pens/pencils
Write onto leaves!

Here are the Year 1 common exception and high frequency words. Common exception words often do not always sound and look the same, meaning they are difficult to 'sound out'. High-frequency words are those words which are met frequently within the texts your child will experience in Year 1.
_____________________________________________________________________
Phonics
Taught daily, Phonics aims to enrich your child's vocabulary and enable them to spell and read words - initially regular words and as they become more competent, irregular words - which follow alternative spelling patterns.
As a school we follow the Floppy's Phonics scheme, however, here are some free digital flashcards for you to practise with your child.
Please note: not all of our scheme's sounds are here but there are lots to practise!!
https://www.teachyourmonstertoread.com/digital-flashcards
Another useful website to enjoy: https://www.phonicsplay.co.uk
Phonics Parent Video
Historically in the Autumn term we would welcome you into school to talk about your child's reading and phonics journey. Sadly, with the current pandemic this is not something that we are able to do .We tried a zoom session last year but understand how difficult this can be with work and childcare commitments as well as the dreaded technical issues that frequently arise!
This year we have tried something a bit different. The staff from Nursery, Reception and Year One have come together to make a video for you. Please don't expect any wonderful acting or photography but we are hoping that this makes your child's phonic journey a little bit clearer to you. Please find the link below so that you can watch it in your leisure.
https://drive.google.com/file/d/1t-GAVS6coEezk3FgtpzEcuCMXzPMNYvQ/view?usp=sharing
____________________________________________________________________
Maths
We follow the Power Maths programme in Numeracy lessons. Each lesson follows a teaching sequence, made up of number revision, new teaching, applying what we have learnt, attempting a challenge and finally, reflecting upon our work.
For more information visit https://whiterosemaths.com/power-maths/
__________________________________________________________________
Useful websites & Educational Learning Platforms
Water Bottles
All children have been given a school water bottle. This needs to be brought to school each day having been washed and re filled with fresh water from home. Children will be reminded at the end of the day to bring home their lunch bag and water bottle to be washed ready for the next day. We have turned off our water filter system so children will not be able to fill up their water bottle in the usual way. All classes have access to drinking water throughout the day should the children require extra water.
Coats
Please ensure your child brings a coat to school each day. We had a rainy start to the term but we are trying as much as possible to allow the children their outdoor breaks which may mean us putting coats on to go out in the rain as much as possible without getting too wet. Please ensure all coats are clearly named.
PE
Our PE days are Monday and Friday. On these days we ask that your child comes to school in their PE clothes rather than their school uniform.

Weather dependant they can wear their shorts and school coloured PE T- shirt and school jumper. If the weather is cold, then track suit bottoms/leggings would be more suitable. Trainers are preferable to pumps as it is possible the children may be outdoors for some lessons.